What Is Mr Dog Poop's® Animal Waste Cleanup Service?
We are a fully licensed and insured company providing full yard cleanup or animal waste and pet area management services from Daily Poop Pickups to full yard & kennel disinfectant services, flea control treatments, pet living area disinfecting, washing, repair and maintenance.
We will help keep your yard and pet areas clean, poop, virus, parasite, flea, tick and odor free for incredibly low costs. Basic Service starts as low as $34.45 per month and only $47.45 with an optional disinfecting service.
Mr Dog Poop® provides a weekly, biweekly, semi weekly or monthly service to pick up dog poop at your home or business.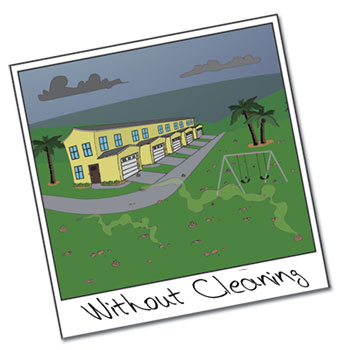 Don't let that dog poop pile up in your yard, it is unhealthy for your pet and people while making the neighbors very angry if not sick. The rain and weather will wash away dog poop over time creating health hazards and poluting the environment, so disposal is always an issue and most commonly required by law.
Why pick up the poop? Wont the rain wash it away?
If you don't think dog poop is a problem, read "Why you should pick up dog poop".
How bad is dog poop anyway? It's REAL BAD, it can kill people, attract rats and even destroy the eco system, damage water supplies, contaminate wells and drinking water, kill fish, birds and even manatees... Read more
Rather than worrying about walking through the yard and cleaning up that smelly mess you can let our "Dog Poop Techs" do it for you for as little as $7.95 per week.
Complete Service * Lowest Cost * Hassle Free
Mr Dog Poop will keep your home of business looking and smelling great on a schedule that keeps up with your pet.
We all love our pets but very few of us like what comes out of the back end. We have the solution to that problem with our low cost animal waste pick up service.
How do we do it so cheap?
Because we work on volume, picking up poop all day long at many homes and business. Since we do this all day long we are very good at what we do, meaning you get more than just a basic dog poop clean up. We actually provide more services for about half of what our smaller pooper scooper competitors charge for just their yard dog poop pick up. We are just better at scooping poop.
Trained Licensed & Insured Dog Poop Techs (Uniformed and wearing ID badges)
All of our Techs have been screened and background checked!
Lawn spot repairs and urine neutralization with natural enzyme therapy when needed
Stool Sample Service and written notifications when problems are found
Outdoor Spot Cleaning & Disinfecting
Asphalt, Porch or Patio Spot Cleaning & Disinfecting
Online interface to give your dog poop techs special instructions anytime
Written report left each visit with any observations, notes or comments.
Optional Extra Services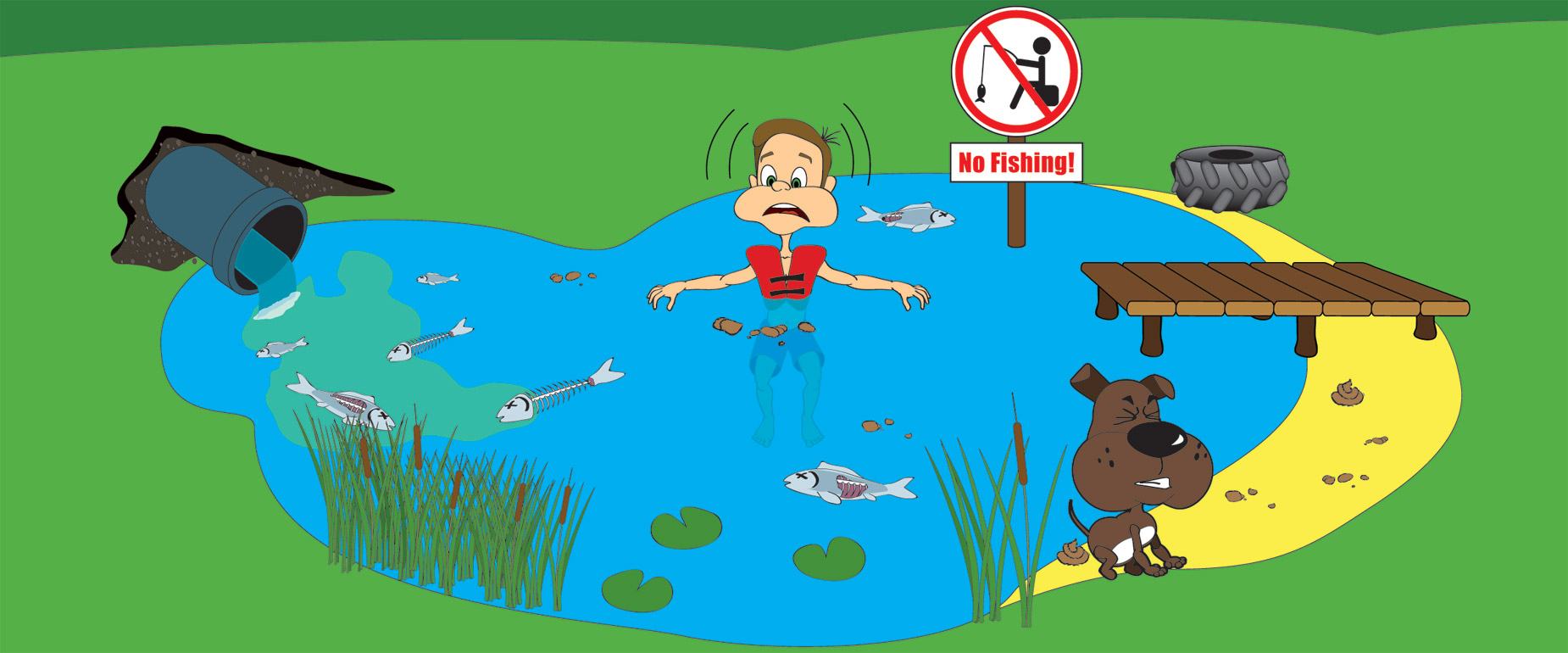 You Already Know Poop Is Bad!
Would you let your children swim in your septic tank?

Then why let your children and pets run and play in a yard littered with feces, bacteria and parasites?

Get your yard cleaned TODAY! Weekly poop cleanups from $7.95/week.
Complete Yard Disinfecting Service from $80. (prices based on yard size)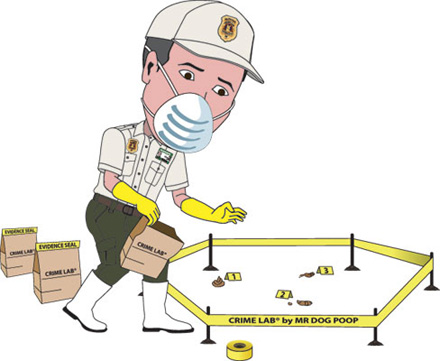 For those looking to eliminate the dog waste problem completely we offer our Crime Lab™ Dog DNA Fingerprinting service.
Crime Lab™ is a database of registered pets that can be matched later against deposited poop piles at apartment complexes, condos and other shared properties. This is the easiest way to enforce cleanup rules and is quickly being adopted by many apartment complexes and property managers. We work with property management and pet owners to collect DNA samples in the most convenient way and at the lowest possible cost.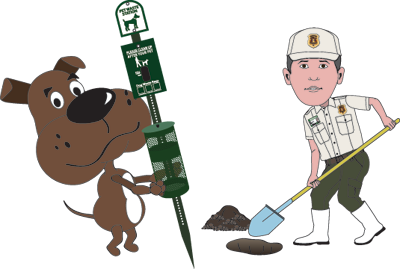 Our primary client base is comprised mostly of residential homes but we also service businesses, apartment complexes, condo associations, shopping malls or any commercial location that might have unwanted dog poop left in shared areas.
We also provide and install Animal Waste Stations with pet waste bags and waste receptacle and service those stations removing the animal waste and keeping the bag dispenser full.
Animal waste stations are a great solution for apartment complexes, condo associations and even home owners associations by creating waste disposal points and free pooper scooper bags you can minimize the waste left on lawns and common areas.
Animal waste stations can be installed at a minimal cost or FREE with an extended contract for waste removal.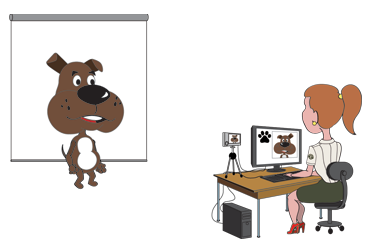 For municipalities we offer our DOGdex ID™ program using DNA Genotyping technology to create a custom DNA profile for each registered dog.
Every dog's DNA is converted into digital fingerprint so we have the ability to identify every dog in the database. When dogs are found, locating the owner is now no problem even when an ID collar is lost or an RFID chip record has not been updated.
1.2 million dogs are euthanized every year because they cannot be returned to their owners, the DOGdex ID™ program solves that problem once and for all, trims operating costs for shelters and saves dogs lives.
The list of benefits to municipalities is extensive and it can be implemented at NO COST with a positive cashflow from day one. We have created the perfect program to save dogs, generate revenue and even support law enforcement efforts.
Read more about the DOGdex ID™ and our Return Lost Dog programs for municipalities.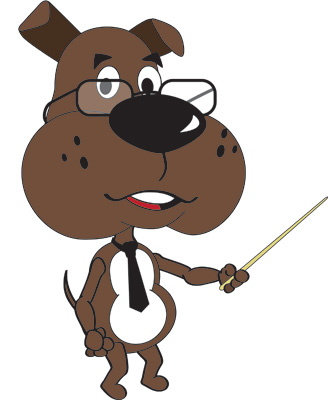 Educational Programs
Have Mr Dog Poop® and Mutley visit your School
Mr Dog Poop® and his faithful dog Mutley will visit your school and talk to your class about dog poop safety and the dangers of not cleaning up dog poop from your yard. Each student will receive a MR Dog Poop® coloring book and crayons to take home and learn about dog poop safety.
We also work with teachers to use the impact of Mutley to teach students about any topic or issue that they would like to address not just dog poop. We are committed to education donating and participating heavily in educational programs of all types.
This is a free service for all schools grades 1-5 based on availability and scheduling of the MR Dog Poop® Staff and Mutley's napping schedule.
Mr Dog Poop® offers a wide range of treatments for lawns, yards, kennels and businesses to eliminate threats to dogs and humans sharing the same areas. Just like you would not leave your own poop in your pets bed your pet would never want you to have to live around their poop. So clean it up and create a healthier environment for everyone.
At MR DOG POOP®, We did not invent pooper scooping, we just perfected it.