Mr dog poop ships dog poop DNA collection kits throughout the USA. With thousands of kits in stock and more being assembled daily, there is always more than enough to fill your oder. As the leading dog poop DNA testing company in the USA our kits are certified to be the best possible quality at the lowest price.
Kits are available FREE to all contract customers. All kits are shipped as part of the contract and restocked at no charge.
Now Shipping Kits to 48 US States!
Mr Dog Poop is now shipping dog poop DNA kits to all lower 48 US states so anyone can run their own dog poop DNA program. Our shipping department is chock full of inventory ready to restock your program and provide fast delivery of dog poop DNA testing kits and supplies. Custom packages are available for commercial clients, call us today to get started.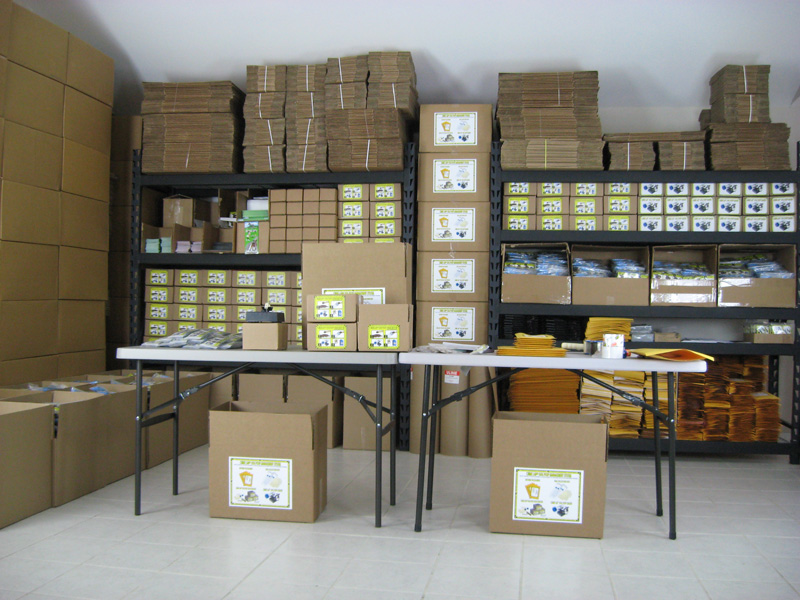 Mr Dog Poop assembles all kits in our facility and we stock thousands of kits ready to ship. We keep a full inventory of dog poop DNA testing kits, dog poop shakers and dog DNA swabbing kits.
Call about our custom kits that are built just for your application. With the necessary return packaging and swabs packaged in a more useful manner.
We can save you time and effort by putting together the exact supplies you need based on how you choose to run your program.
For example: If you plan on swabbing 100 dogs in one day, don't waste time opening 100 individual kits when we can ship them all in one package, and provide larger return packaging rather than 100 small envelopes.
We try to customize all orders for commercial clients and advise everyone not to order stock kits from the website.
Of course if you order 100 stock kits, we will be happy to ship them, but you should probably call us first so we can discuss your exact needs.
SORRY! NO Foreign Shipping or Sales
Dog poop DNA Kits are not currently available outside the USA. If you need kits outside the USA, please contact us so we can determine if our product meets the legal requirements of your country and will be cost effective when factoring in customs regulations and or quarantine periods.
In some countries, because we are shipping canine biological materials the quarantine period makes it impossible to match dog poop with dog DNA. For that reason, we choose to work inside the USA only.